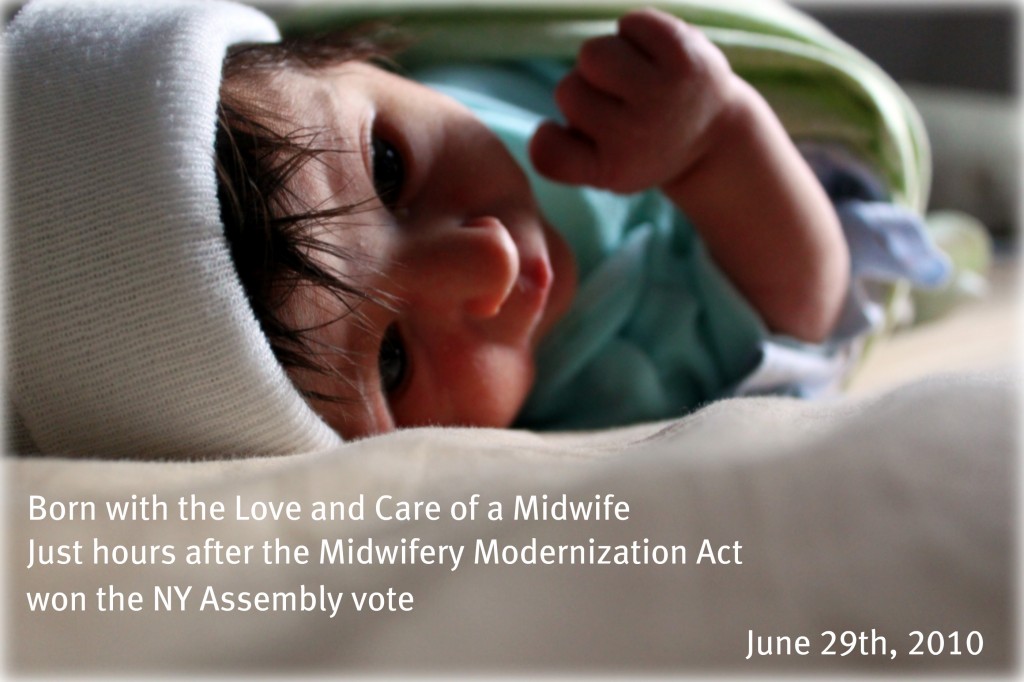 All of us here at Free Our Midwives spent yesterday glued to updates from Albany!  We continue to be amazed by your support – all of your updates have shaped strategy in Albany minute-by-minute.
What we've learned is that all of your calls, faxes, and e-mails continue to make a *huge* difference – we are getting closer to a vote on the Senate floor.
If the bill passes the Senate floor vote, all we'll need to seal the deal is the Governor's signature.
Now is the hard part – watching and waiting!  Here are a few ways to fill your time between times checking facebook to see if the bill has been put on the "active list" yet (which is when we know it will get called for a vote).
1. If you haven't yet, call your Senator
Really, really – this is your last chance!  If you haven't yet, call today.  We've gotten lots of questions about whether or not your legislator will know you've called.  Even once they are on the floor, Senators still get updates from their staffs on how many people have called in support or opposition to a bill, so pick up the phone.
Yesterday, members of the American Congress of Obstetrics and Gynecologists (ACOG) were faxing legislators  lists of doctors opposed to the MMA.  Let's out number them today – call now!
Script: Hello, my name is ______ and I am a constituent.  I am calling/writing to urge the Senator to please vote for the Midwifery Modernization Act (A8117-B/S5007-B) when it comes to the floor.   It passed the assembly with overwhelming, bipartisan support yesterday.  Can you tell me the Senator's position on this bill? The women and families of New York need this bill passed this session. Thank you so much!
Tell us, (via Facebook), what you find out.
2. Keep us company while we watch and wait – join us on Facebook
Last-minute legislative action can mean the need for last-minute activism.  Keep up with us today on Facebook – we'll be sure you are the first to know about any action needed or progress the bill makes.  Be a part of the action here.
3. Join us in celebrating our newest wee activist
Lead Free Our Midwives organizer Hillary celebrated the passage of the MMA from the Assembly by having a baby last night!  Her beautiful baby girl was lovingly helped out by – who else? – a midwife.  Hillary has been a driving force behind the effort to pass the MMA, and she and her baby – and her midwife! – are an inspiration to all of us.  Welcome to the world, baby girl!  We hope that you have all the birth choices you want when your time comes.  (Check her out – she's featured in the photo in today's alert.)
4. Help Support Free Our Midwives
Please consider taking a moment and donating to Free Our Midwives/BirthNet of the Finger Lakes.  We are a small group of dedicated consumer volunteers.  All donations are used towards upkeep of this website, educational materials and outreach.  Thanks!
*************************************
Is this your first visit to Free Our Midwives? You can learn more about our movement here and more about the Midwifery Modernization Act here.
Do you want to help make sure New York State women have access to the safe and quality care midwives provide? Subscribe for free updates here and we will keep you updated on how you can make a big difference.  Together we will get this legislation passed!