Ooops! Did you get an odd email in your inbox from us? We pressed the wrong button. We meant to share this exciting message from the MAMA campaign. FreeOurMidwives is happy to support this new national midwifery legislation.

CPM Bill Introduced
Join the Celebration for HR 1054
!
We are thrilled to announce that Congresswoman Chellie Pingree (D-ME-1) has introduced HR 1054, the "Access to Certified Professional Midwives Act of 2011" in the U.S. House of Representatives.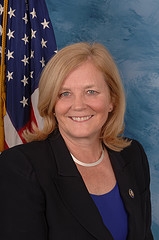 "I believe it's important that women are able to have the birth experience they want, regardless of where they live and how much money they make. That is why it's important that women with Medicaid coverage have the same access to high quality, safe, and cost-effective services," Congresswoman Pingree said. The Congresswoman is known in Maine and Washington, DC as a sensitive, independent voice for social and health issues that affect families everywhere.
The Midwives and Mothers in Action (MAMA) Campaign expresses our sincerest appreciation to Congresswoman Pingree and celebrates this milestone in the history of direct-entry midwifery in the United States.
MAMA is also deeply grateful to Rep. Gwen Moore (D-WI-4) and Rep. Jim McDermott (D-WA-7) for their support and leadership in co-sponsoring HR 1054 with Representative Pingree.
Increasing women's access to the care of CPMs will support better outcomes for mothers and babies, reduced disparities in outcomes for vulnerable populations, and provide significant cost savings for Medicaid and the health care system.
We are most grateful to Representative Pingree for her vision and support for childbearing women and their families.
Now the Work Begins….
MAMA will be counting on your energy and involvement in the coming weeks and months as this train gains steam and we forge ahead to garner the support of Congress for enacting HR 1054 into law. Our next steps include securing additional co-sponsors, obtaining support from the leading advocates for change in maternity care, raising the funds, and motivating the volunteers necessary to see this campaign through to victory. Together we will steadily move this important piece of legislation forward, Congress member by Congress member, for the benefit of women and babies.
Coming Soon From MAMA:
* Letter-writing guidelines for soliciting your Congress members to become co-sponsors
* Invitations to participate in visits to the Hill in Washington, DC and organize in-district visits to your Representatives
* Advice on how you can become more involved as the MAMA Campaign gathers support in key Congressional committees
******************************
The FreeOurMidwives.org team is now working with Citizens for Midwifery (a partner to the MAMA campaign) to help promote the Midwifery Model of Care on the national level. If you are interested please read more about Citizens for Midwifery below and sign up to be a member (it's free!) and receive the important news.
Citizens for Midwifery
SIGN UP HERE TO BECOME A MEMBER AND RECEIVE THE NEWSLETTER!
LEARN ABOUT CfM!
Check out our website
Check out our blog
Like us on Facebook
Thanks for supporting midwives! Your support makes amazing things happen.